Fortune Street Park Fun Day 2019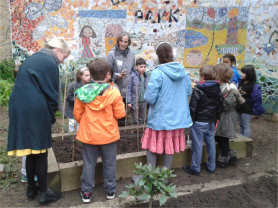 Fortune Street Park Fun Day was held on 6 July 2019 and as in previous years FoCG provided some of that fun.
Over 50 beautiful crafted paper dragonflies were made by children of all ages and by adults of all ages! Using beads, bells, pipe cleaners, scraps of felt and garish colours made for some rather unlikely looking dragonflies but it was all part of the fun.
Plants from the Plant Rescue Scheme were also on offer and for a small donation for Prior Western PTA, visitors happily went home ladened with geraniums, begonias, lobelias and lilies.