The current projects are listed here
We have activities and events for everyone who would like to get involved in helping to green the City of London and beyond. From plants rescue to bulb planting, from birdwatching to bat walks and much more. If you would like to join us as a volunteer please contact us.
Tempo Time Credits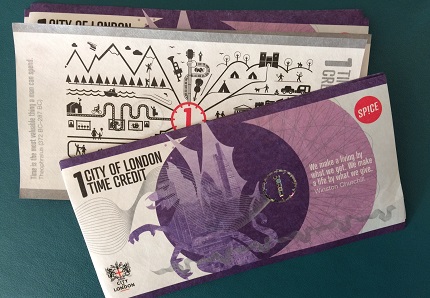 If you volunteer with us you are eligible to join the City of London Time Credits scheme.
For every hour you volunteer you can get a Time Credit and use it to pay for gym sessions, DVDs from the Barbican Library, cinema tickets and entry to various attractions across London including Tower Bridge and St Paul's Cathedral. You can also donate your Time Credits if you wish – check out this great case study to see how it can help other people.
If you still have paper time credits and want to use them, you will need to convert them into online credits. This is really simple. Click this link to set up an account. You then need to return your paper vouchers – send Free Post to Tempo – and they will credit your account.
Volunteering in the City
We organise volunteering activities in many gardens in the City. These include regular sessions in Bunhill Fields, where we are responsible for maintaining one of the areas 'behind the railings' as a woodland wildlife area. We have made many biodiversity enhancements including building insect hotels, planting bulbs, wildflowers and a native hedge. We have also created leaf composting bins and carried out plant and insect surveys. We provide gloves, tools and materials. Volunteers are also covered by our Public Liability insurance.
In autumn we plant bulbs in gardens across the City to enhance the spring forage for pollinators; we have a programme of regular mulching and have provided TLC to the herbaceous planting in Christchurch Greyfriars. We also maintain the garden we created at Church Entry near St Paul's.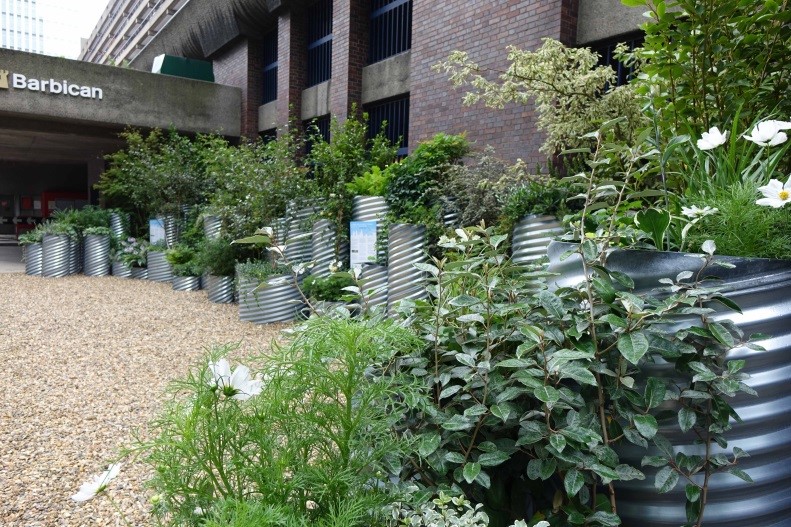 We also create new gardens – the first was Barbican Station pop up garden entirely created, built and maintained by our volunteers. This was followed by Church Entry and the Moor Lane pop up pot garden created out of 56 steel tubes.

We worked with MACE and Sir Robert McAlpine to create and maintain a pop up allotment on the Moor Lane Bridge that was planted by students from the City of London Girls School. In 2020 we will clear and replant the west garden of St Bartholomew's the great churchyard in Smithfield.

We also contribute to and initiate art and cultural projects in City gardens, such as an evening talk in Postman's Park on the Watts memorial and a video project with artist Melanie Manchot. More recently we curated the Wild City exhibition of wild plants found in the City and the Top Ten Trees in the City.
Corporate volunteer days
We also organise corporate volunteer days with bespoke activities for groups of staff. Corporate volunteer days are charged on a cost recovery basis where the cost of materials, plants or the engagement of experts, such as ecologists is covered by a charge per head for the volunteers participating in the session. Please contact us for more information.