Open Garden Squares Weekend 14-15 June 2014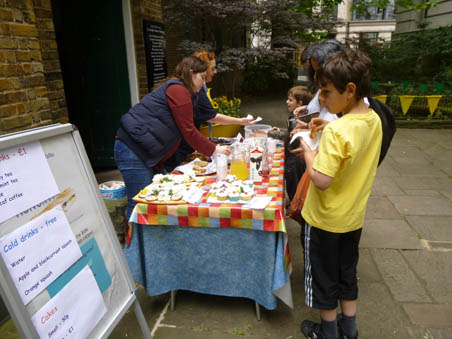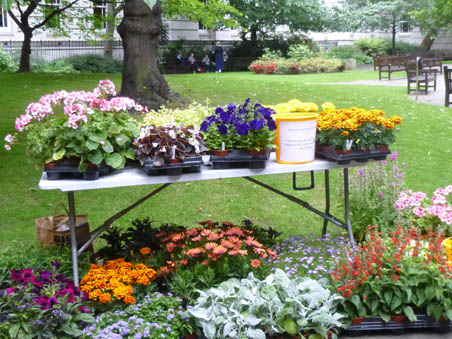 Postman's Park was the centre of activity in the City with visitors coming from all over the country to see our green spaces at their summer best. Guided walks were fully booked and a constant stream of thirsty people converged on our pop-up cafe. We ran out of home-made cakes and emergency replenishment from Marks and Spencer was necessary. We also ran a plant stall for the first time with some fabulous bedding plants finding new homes in return for many generous donations. Even the RAF's Red Arrows put in an appearance at lunchtime!
Many thanks to the FoCG volunteers who manned the tea urn all day and looked after the plant stall. And also to the Vicar of St Botolph without Aldersgate for the use of the church's kitchen. In all we raised over £450 to help fund our community outreach activities.